We know there's nothing better than sitting down with a fresh, new planner and turning your life into an organizational heaven. Do you agree that there's no better feeling?

So, why not sit down this week with a freshly brewed tea and your new planner and figure out what you're going to do to your week to take it to the next level?



All you'll need is a planner to get you started. And there's no better planner than the Getting Things Done. It will train you into creating positive habits that will lead you to living a more productive life.

Kitted out with a section for your to-dos, a space to track your exercises and meals and even a prompter for drinking more water! What more could a girl ask for?

So, if a successful week is what you're after, then check out our advice for making that happen:
Be like Cameron Diaz and plan your meals for the week ahead of time on Sunday. Use your Getting Things Done Planner like a food diary, all you need to do is fill in your daily meals and keep track of what you're putting into your body.

This is super important especially if you're trying to eat healthier. Not only this but by planning your meals ahead of time you'll be saving yourself money from last-minute unhealthy buys on your way home!

Take this to the next level by planning out your outfits for the week. This will save yourself time in the morning instead of searching and stressing to find that perfect outfit.

Even pack up your handbag! We definitely know that it's easy to forget something, whether it's your keys, phone charger or even a budget proposal! But, this doesn't happen when your bag is perfectly packed the night before!

BE MORE MONDAY
Monday is usually the busiest day of the week.

We are back touching base after the weekend, which means the day tends to escape us very quickly! That's why you need to go over and beyond today to make sure you not only get what you need to get done, but what you want to get done.

So, make Monday your most productive day by completing all of the tasks that would usually take all week.
Along with your usual Tuesday tasks do three things that you usually wouldn't do today.

Whether it's drinking with your friends or trampolining after work. Make sure to fill your day with three things that take you out of your comfort zone and see how much fun you can actually with it.

Tuesdays are now your exciting, unknown days where you will do different things every week. This will break up your week and make it more exciting! Trust us!
Forget face masks and Netflix on a Friday, use your Wednesdays to pamper yourself and relax.

It's midweek and your week is almost finished, that's why it's important to take tonight for yourself rather than waiting to do it on the weekend.

This will give you that much-needed mid-week break, and will even give you more time to do what you actually want to do on the weekend. It means you get to be more productive, rather than taking that time for yourself.
We know that it's easy for work to sometimes take over, which means your week can sometimes pass you by!

But that's going to change. Because today at five, you're putting all of that aside. Take the time for you, so you can do you! Work on a project you've been dying to start and make Thursday your day to keep working on it.

That way after a few weeks you'll already be making progress and would have started to build something you've been meaning to!

This will help you to get back on track for completing your goals and getting things done the CGD London way!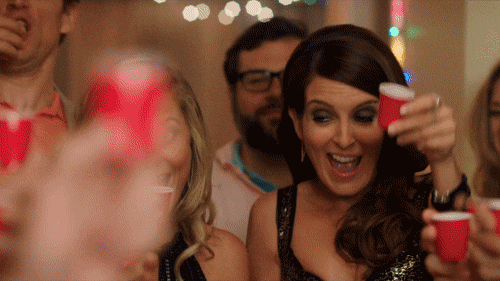 Make Friday your fun day! Every Friday go out with your girls, or even just go for dinner after work and enjoy yourself.

After a while, you will know that Fridays are reserved only for social and it will help you attain that balance between work life and social life. Plus, it's the perfect way to end the week, which will make sure you're out the house and living!
SATURDAYS ARE FOR SORTING:
Use your Saturday to get your household in order.

Do all the things you usually put off and don't like to do like laundry and cleaning. Try not to waste your whole day doing chores though as it's not the only thing you have to do today!

Saturdays are for sorting your life, which means all those things you need to do on your personal to-do list are about to get done! This, in the long run, will make you feel like a boss, who not only gives her all to work, but to yourself.

Plus, once all this is done then you can Netflix and…chill.